I know It's Summer But You Still need to Read
Everyone knows kids love summer - fun, sun and NO SCHOOL!  So there's the challenge when you're an elementary school librarian:  How do you get them to read?  I go to the library every summer to clean and prepare books for the next school year.  So, for 10 years now I've opened the library one day a week for the students.  Who knew it would be a success?

Some parents arrange a play date, pack a lunch and meet at the school playground that our students call 'the park.'  I keep some balls and jump ropes in the library for them to use.  I play music, and it becomes a game to some of the kids to figure out what type I'm playing each week.

Reading is Fun
However, the point is to read.  It's so much fun to suggest a new series to a child or find the perfect book about snakes or spiders or princesses for another.  I love telling the students about the new books I've read that they'll be able to check out when school starts.

So everybody wins here.  Reading in the summer gets the students invited to the reading assembly when school starts.  A party, a puppet show, a book and a Popsicle can make any child smile.  I get to read books and see the kids during the summer.  The library is utilized instead of sitting idle.  I like to think the kids are coming for me and the books, but do you think it might really be for the homemade cookies I bring?

My favorite book this summer:  Escape from Mr. Lemoncello's Library by Chris Grabenstein.

What Did you Do in Your Library This Summer to Get Kids to Read?
Did you initiate any programs in your school library this summer to draw students in and keep their attention on reading and the library as a resource? If so, I'd love to hear about your summer reading program.  Please share with me in the comments below.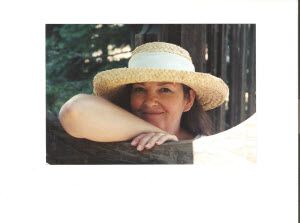 Lorraine Moore was born and raised in Los Angeles and moved to Napa Valley with her husband in 1977, where she raised her two daughters.  She started working for the local school district in 1988 as an instructional assistant and noon time yard supervisor.
She added library clerk to her job duties in 1994.  Working in the library is still the best part of her day!

Lorraine runs a summer reading program at her small school that is in its tenth year.  Last year she had over 500 circulations and partners with the Napa County Library's summer program.  She is one of the more experienced clerks and often is asked to mentor new hires.