Global collaboration allows students a connection to the real world, where our
work and social environments are rapidly changing, and where our physical spaces are only limited by the boundaries of technology and spurred by mindful creativity. 
Classrooms around the world are increasingly collaborating with each other, but collectively blogging, skyping, and using Google Hangouts to chat with each other and share their opinions and views.
We would like to share your story of global collaboration.  If you are a Follett customer who is using technology to collaborate with students overseas OR if you are a Follett customer who is collaborating with students in the U.S. we'd like to hear from you.  Please email Rebecca Levinson, rlevinson@follett.com.
Let us amplify your success.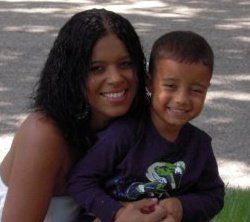 Rebecca Levinson is the Manager of Social Media Marketing for Follett School Solutions.  Social media is her passion and blogging is her first love. You can find Rebecca on Twitter @follettlearning or @rebeccalev.