As schools move forward with adopting digital initiatives, 1:1 programs, online databases, eBooks, and a litany of other "21st Century" resources, one may find herself—again –in information overload.  If you find yourself in this situation, take a few calming breaths, and a stop at your favorite library blog and all will be well. The resource you need is already at your fingertips with Destiny Library Manager. 

As a follow-up to Destiny as a One-Stop Shop Part 1, here are my next three reasons why making Destiny a one-stop shop for your students and staff will make everyone's life a little better by improving your students' digital literacy and the way they search for information.

1.  Promote Information Literacy
By introducing and teaching students to use Destiny not only as a library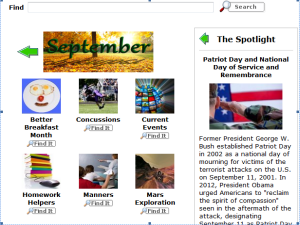 catalog, but as a tool for research, you can insure that you are promoting effective information literacy. With features such as One Search, WebPath Express, and Reading Program Service, students will have trusted and reliable sources from which they can begin their search for information.

2.  Appropriate for All Ages
Because of its two separate interfaces, Destiny is a great tool for students of all ages. In my experience, younger students are comfortable with and enjoy the Destiny Quest interface. They are familiar with changing themes and the look of the platform, so they feel right at home in Quest. For older students, Destiny Classic will introduce them to catalog features that they will see in public libraries and in college.

3.Meet Them Where They Are
For the most part, students are using social media. We can try to block them

from social networks on school campuses with firewalls and security software, but I think rather than fighting and restricting them, we should meet them where they are. By allowing students to post to social media channels directly from Destiny, we show them that we are current and up to speed with the times. The less our students think of libraries as going the way of the dinosaur, the better. They will be more apt to come to us with their information needs and trust us as viable resources. Plus your library gets the added bonus of free advertisement!

Do you have Destiny Library Manager? If so, what ways are you using it in your school to be a one-stop shop for students information and resource needs?  I'd love to know.  Please share with me in the comments below.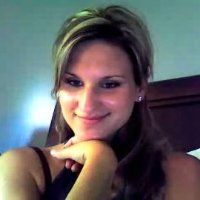 Ruth is the Director of Library and Information Services for Mater Del High School/MDHS Learning Commons. Ruth spent most of her childhood at the beach or with her nose in a book—oftentimes both.
Though reading and writing are her passions, promoting libraries, librarians, and information literacy is the foundation of her personal and professional objectives.

She lives with her husband and their French Bulldog in Irvine, California. Ruth will also be pinning resources for her Learning Library column on our Pinterest account. You can comment on this blog or follow her on Twitter @AskMissLIS.